An FA Cup "would not change the lives" of Tottenham. That's the message that's come from Mauricio Pochettino since he joined Spurs in 2014, repeatedly quizzed on the matter whenever cup weekend rolled around. The Argentine did not disrespect it as such, but he continually made it clear that his priorities lied elsewhere, namely in the Premier League and Champions League.
Pochettino's demeanour during Tottenham's 2-1 semi-final defeat to Manchester United was not that of a man who felt blasé about domestic silverware. When Dele Alli poked his side in front early on, Pochettino was ecstatic, beaming, sincere – you couldn't fabricate the feeling, eyes deep and smile ferociously taking over.
As time was running out for his lilywhites to find an equaliser, Pochettino was restless and anxious, strutting to-and-from his seat as he realised there was little more he could do to turn the tide. Tottenham were dumped out of their eighth consecutive FA Cup semi-final, but you wouldn't have known this was a competition that their manager had been belittling for nearly half a decade.
Sure, no one likes losing, and when pressed for future answers about opinions on the cups Pochettino will probably point to that for his reactions on Saturday. His post-match quotes were more candid than the usual PR copy-and-paste job about learning and experiencing, though. Talk of his future was put forward, not by journalists, but of his own accord.
"We are building a very good team, about trying to create the winning mentality, but it is still at the moment not enough.
"But I think Tottenham need to keep going in this direction. To create that winning mentality is not about a few years. Tottenham need more time, of course with me or another."
The words Spurs fans dreaded ever passing Pochettino's lips. 'Or another'. He stopped using the pronoun 'we' and referred to the club by name. It simply doesn't compute. The modern Tottenham Hotspur doesn't exist without Pochettino at the helm.
It is likely that this quote was one of the throw-away variety than of the definitive one. Everyone associated with the club was reeling by half-seven that day. It would have been concerning if Pochettino genuinely didn't care about the outcome as much as he made out he would pre-game.
But this isn't just about one man.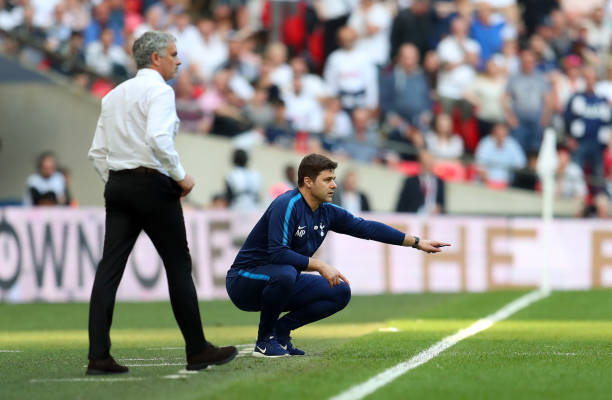 Players and managers come and go but the fan is the constant; those paid to represent Spurs are merely curators until the next employee comes along. They can move on, they can achieve their goals elsewhere, but the supporter has to live with every action and reaction of these custodians, and sometimes you wonder whether they realise that they have such power. These scars don't heal, these colours don't run.
At 2-1 down, only a handful, if even that, of players showed that they really wanted to win the cup. Some flaked, others backed away, few wanted to take the game on themselves. Success for themselves should have been enough motivation to do a little more, but you can understand why they wouldn't think it matters that much when their manager constantly reaffirms these beliefs.
Any sign of a plan petered away as soon as Ander Herrera put United ahead, and it quickly became the same-old-story for Tottenham when having to face adversity. They didn't 'bottle it' as such, but they couldn't find an answer, and the momentum that was with them an hour earlier was working against them. In the context of the match, tactical failures and mental blocks were why Spurs didn't win, but you can't ignore the bigger picture, too.
As admirable as it is that the Premier League and Champions League are where his heart lies, Pochettino can't go on ignoring the history of the club and the feelings of his fans. This isn't a Real Madrid or a Bayern Munich; Tottenham are not in a position to dismiss the domestic cups as a footnote in history, having won just two in the last twenty years themselves. His lust-less enthusiasm in the run-ins to these late-round fixtures does not ease the suffering, but only enhances it. Pochettino did not lose all eight of those FA Cup semi-finals, he was not around when Chelsea snatched the fourth Champions League off Spurs in 2012, he was still a player when 'Lasagne-gate' occurred. That doesn't mean that they didn't happen. Memories of those days remain painful and don't just fade away, and while many are immensely grateful for the work Pochettino has put into making Spurs more of a force in the league and on the continent, physical success wouldn't go amiss.
Pochettino has changed the culture at Tottenham like no other manager since the great Bill Nicholson. Regardless of the trophy haul come the end of his reign, he is the man you will tell your children and grandchildren about. The connection between the players, coaching staff and fans has never been so tangible. Spurs were not long ago laughing stocks for being a million miles off the pace, the not-even-nearly men, but there's very little left to those sentiments. Spurs haven't quite shaken off the shackles of shame yet, and this semi-final defeat was perhaps the first time in the Pochettino era that they'd taken a step backwards. It is sometimes said that you don't win or lose but instead you win or learn – Tottenham definitively lost on Saturday.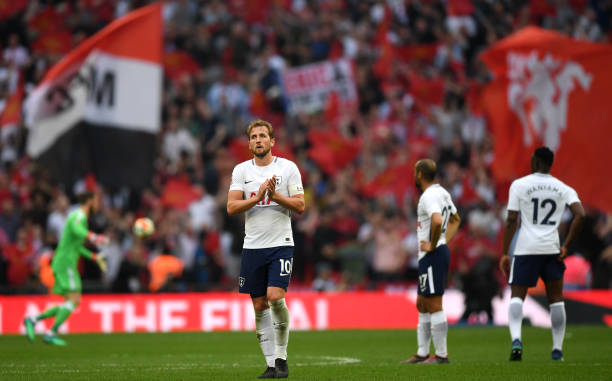 At this stage, Pochettino's attitude towards trophies has almost reached a Schrödinger's cat– he is both overjoyed and unmoved by a cup win until he wins a cup.
Maybe Saturday was a turning point. Maybe a man as emotive as Pochettino now can empathise with the people who worship the ground he peers over, let alone walks on. Their desires may now be his desires, and the bond could be reaching its strongest point yet.
All we can do as fans is reach a new day, live in hope, gather ourselves and hope we can go again. We are essentially, however, helpless in what happens on the pitch. Our hearts are in their hands, and we have to trust them because we have no other choice.
This article first appeared on Sean Walsh's blog, you can also find Sean on Twitter @SeanDZWalsh
Have something to tell us about this article?